Check it out:  As tweeted by:
 Nashville Pussy@Bashful Puppy
Was sitting in Scotland hotel with drummer Rob Hulsman. Then he appeared on tv playing drums with Robert Plant. Crazy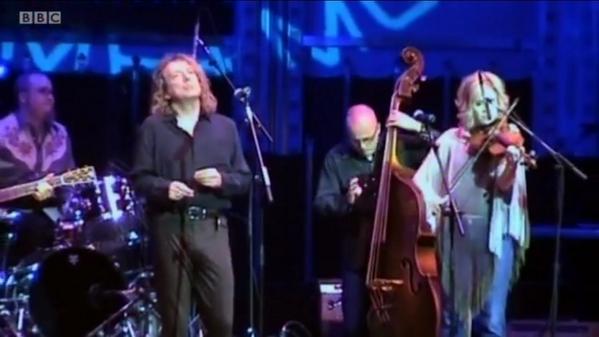 The significance of this:  Had a brief fling with Rob back in my wasted youth when he was drummer for Nine Pound Hammer when they were first starting out…..which means that now I am only one degree away from Robert Plant! Amazing. Or is it two degrees? Whichever, close enough.
Congrats Rob!
BTW…check out Nashville Pussy, Nine Pound Hammer and the Kentucky Bridgeburners if you appreciate great raw rock 'n roll. My hometown knows how to rock it.